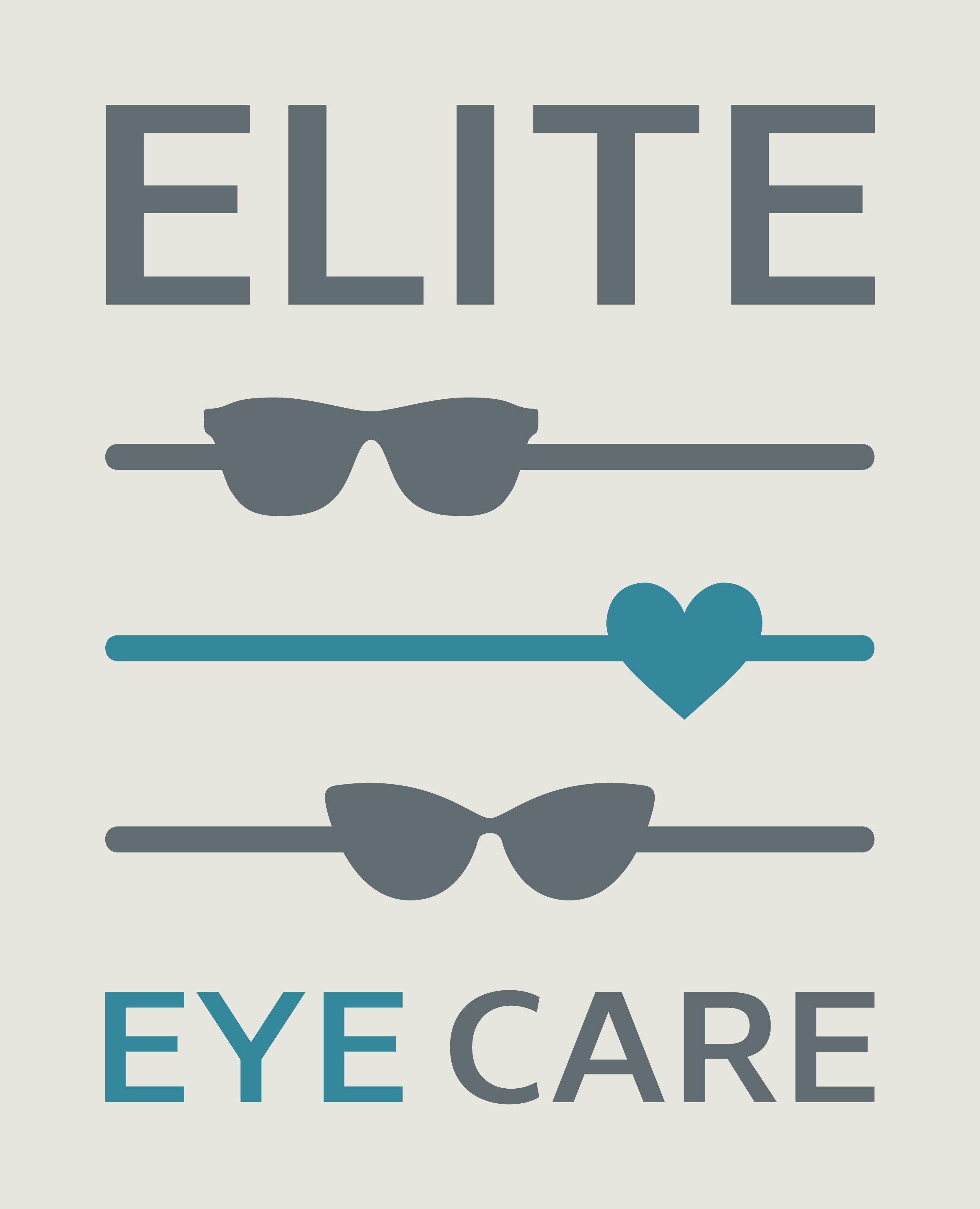 About Our Practice
Elite Eye Care is driven to improve your vision and eye health so you can See Life Better It shows in everything that we do. From your first contact with us to your appointment and your follow-up, we aim to make your eye care experience great.
Our optical features a wide selection of frames that will provide individual style to your eyewear collection. We are proud to offer the exceptional visual experience with Zeiss lens technology.
We at Elite Eye Care are committed to:
Providing the highest standard of health care with personalized service and quality products in a friendly and caring atmosphere.
Improving quality of life and overall health through education, prevention, and early detection.
Inspiring confidence by utilizing state of the art technology and continually educating ourselves.
Maintaining an environment of nurturing and cooperation among our professional team.
Establishing a lasting relationship with you, your family, and this community that we serve.
About Dr. Keller
Dr. Keller is a proud Bismarck, North Dakota native. She is a graduate of St. Mary's Central High School and the University of Mary. While attending the University of Mary, she was a full time student athlete as a member of the University of Mary Women's Soccer Team. Dr. Keller was honored to be inducted into the University of Mary Athletic Hall of Fame in 2015. She graduated summa cum laude from the University of Mary with a Bachelors Degree in Science. The next step in her education took her to Forest Grove, Oregon, where she attended and graduated with distinction from Pacific University College of Optometry.
Dr. Keller has completed internships with the following outstanding clinics, Barnet Dulaney Perkins Eye Center (Mesa, AZ), Allina Health (Coon Rapids, MN), Lexington VA Medical Center (Lexington, KY), and St. Croix Vision Center (Stillwater, MN). After completing her internships, Dr. Keller began practicing primary care optometry in Dickinson, ND.
In 2017 Dr. Keller established Elite Eye Care with the motto See Life Better. Her goal is to provide every patient with personalized, top quality eye care and education. She enjoys caring for patients of all ages and provides primary care optometry services, which include eye glasses and contact lens evaluations, binocular vision testing (focusing and eye alignment), and eye disease assessment and treatments (red eye, foreign body, glaucoma, diabetes, macular degeneration, dry eyes, and others).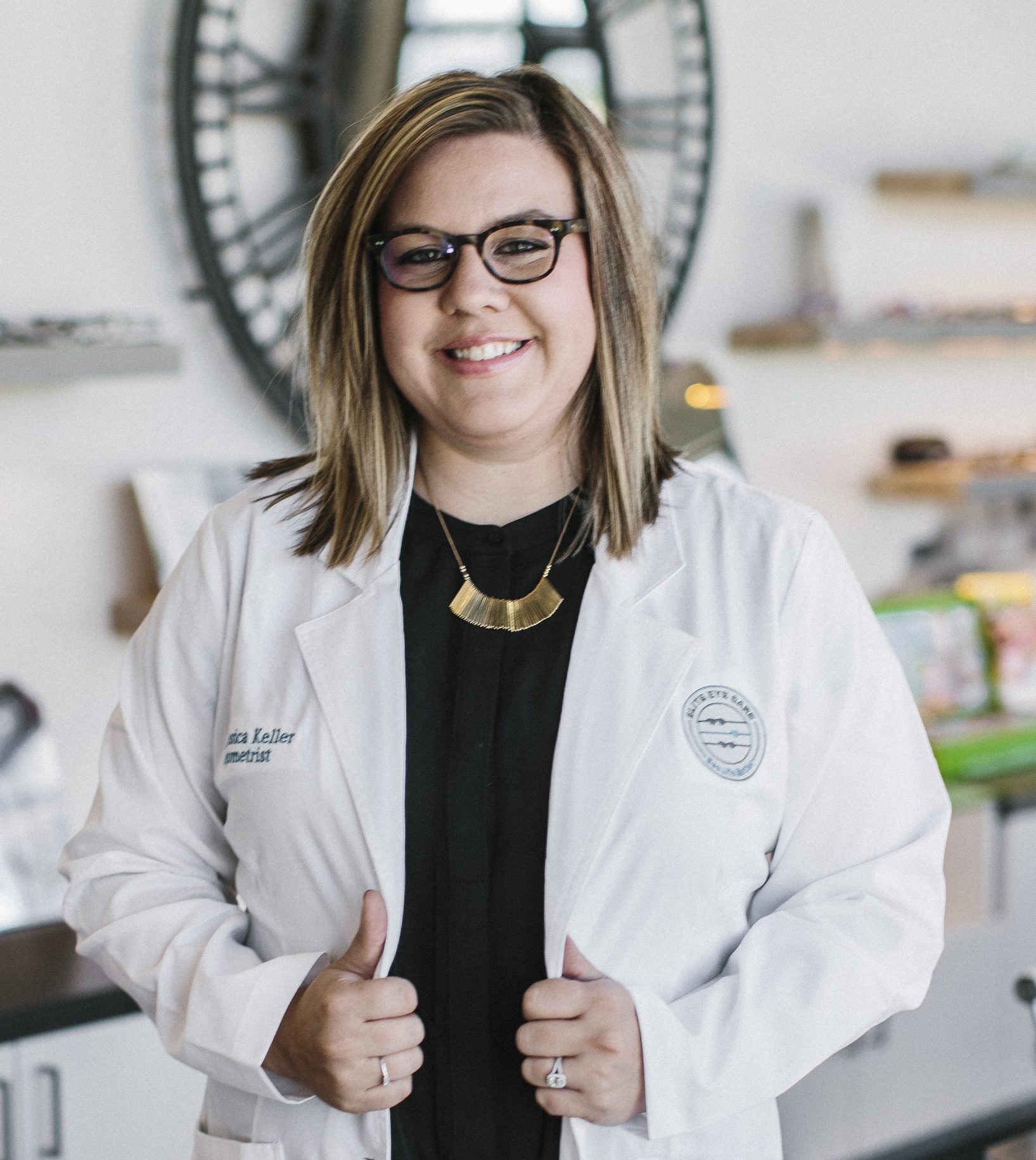 Beth Woodworth: Optician/Optometric Assistant
Beth is our optician and frame selection specialist at Elite Eye Care. She is a Bismarck native, born and raised. Beth and her husband, Cory, were recently married and are loving every minute of newlywed bliss. They have three fur babies, 2 cats Roxi and Luna, and a chocolate lab named Peyton. They enjoy traveling and going on snow boarding trips with friends. They are also big lake bums and enjoy spending the summer weekends at their family's cabin. Beth also loves photography, scrap booking, cooking and
baking, riding bike, boating and jet skiing, spending time with family and friends, and a good ol' country concert.